Help Educate your Audiences about Light Pollution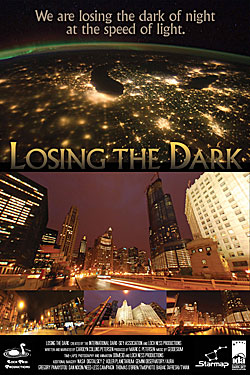 We're losing sight of the Milky Way, due to light pollution. Those of us in the planetarium community know this innately. So do astronomers, outdoors enthusiasts and others who appreciate the night sky.
There's now some verifiable scientific evidence for the amount of light pollution out there. The folks at the Cooperative Institute for Research in Environmental Science put together a study of light pollution and its effects on night sky visibility. They used high-resolution satellite data and precision sky brightness measurements. What they came up with is the most accurate assessment yet of the world-wide impact of light pollution. Their report is called The New World Atlas of Artificial Sky Brightness. It shows where the skies are brightest due to unnecessary or unwise use of lights at night. It's a call to action, or at least a call to do some serious thinking about how we light up our cities, towns, and countryside.
Educating the Public through Dome Exposure
Most of you know that we at Loch Ness Productions have long advocated mitigating light pollution. Since we now live in an area with reasonably dark skies, we're among the lucky ones who CAN see the Milky Way at night. We think more people should be able to do so, too.
That's why we got involved with the International Dark-Sky Association some years ago. In 2013, the group asked us to make a video about light pollution. The result is Losing the Dark. It's available as a free download in both fulldome and flat-screen formats. Many fulldome theaters have it, and we hear all the time about how the flat-screen version is used in public policy and education presentations.
As the story about the loss of the Milky Way percolates through the public consciousness, please feel free to use this video to help facilitate the conversation with your audiences. It's available in 17 languages and is a powerful way to educate our audiences about the creeping effects of light pollution.