Three Boston Shows Explore New Worlds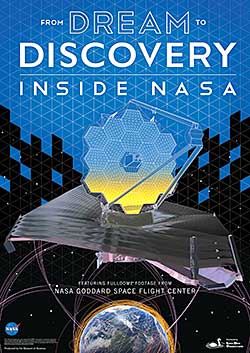 Ever wondered about the engineering expertise behind spacecraft such as New Horizons or the James Webb Space Telescope? So did the creative staffers at the the Charles Hayden Planetarium in the Museum of Science, Boston. So they set out to share with their audiences the amazing story of technological feats that allow us to send probes to space, in their latest show From Dream to Discovery: Inside NASA.
We're very pleased to make it available to you and your audiences, and welcome the Museum of Science programs to our growing catalog of fulldome shows.
With this new 30-minute show, you can take your audiences inside NASA, to experience engineering at its most amazing. It's a great way to introduce your audiences to the "right stuff" it takes to explore space. Surf on over to From Dream to Discovery: Inside NASA for more information, including including prices and previews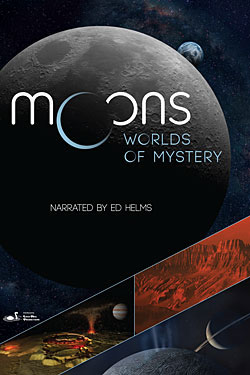 We're also extremely pleased to offer two other shows from Boston. Moons: Worlds of Mystery explores some of the smallest and most intriguing worlds of our solar system. From our own Moon to the strange oceans of Titan, this show gives an inside look at the many different kinds of worlds circling other planets (and dwarf planets and asteroids). Check out Moons: Worlds of Mystery for more information, previews, and prices.
Undiscovered Worlds: The Search Beyond Our Sun takes audiences on a journey of discovery and exploration to the worlds orbiting other stars.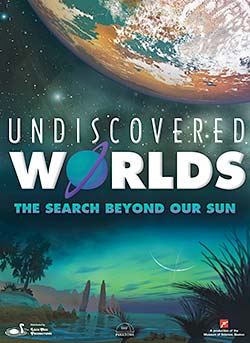 Humans have long imagined exotic and intriguing worlds around other stars, and now, with the advent of the Kepler mission and the many ground-based observatories searching for exoplanets, science fiction is science fact. Visit Undiscovered Worlds: The Search Beyond our Sun for more details about the show, including previews and prices.
We hope you'll consider these shows (and all our other offerings) when it comes time to order new content for your theater! Give us a call or drop us an email if you have questions about any of the shows we offer!