Cosmic Origins Spectrograph
Explore the unseen universe!
See the cosmos through the Hubble Space Telescope's exquisite ultraviolet instrument, from hot young stars to distant quasars.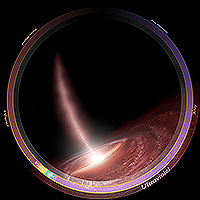 Cosmic Origins Spectrograph is a 28-minute fulldome look at the Cosmic Origins Spectrograph instrument installed on the Hubble Space Telescope in 2009 during Servicing Mission 4, as well as the science behind its utility.
The show covers the basics of spectroscopy at a high level, and touches on the processing of galactic and extragalactic gas. Other topics include the use of quasars as background light sources, cosmic evolution, and the development of large scale structure.
This show was originally contracted as a non-fulldome "teaching module" for classroom use, by Dr. Jim Green at the University of Colorado Boulder.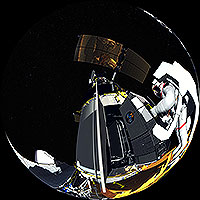 Dr. Green asked Fiske Planetarium to produce the show on a limited budget for their old, pre-fulldome theater systems, for use in teaching undergraduate astronomy courses.
Shortly after the project was agreed upon, Fiske found itself in the midst of a long-awaited fulldome upgrade, essentially forcing the C.O.S. project into a fulldome production and delivery model.
Fiske took the project from the originally conceived slide show format to a modern fulldome production within the original budget envelope.

Some footage was provided by Adler Planetarium and Sliced Tomato Productions. The rest was produced in-house in Fiske's fulldome production studio under the leadership of producer Thor Metzinger.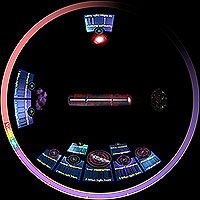 For all theaters, there is no license fee. Our price is for encoding and formatting the movie files, and includes the media (data DVD, USB key) to store them. See the Prices page for additional license information. (For those wishing to make their own movies instead, contact Fiske Planetarium for dome masters and soundtrack parts.)

Running time: 28:00
Suitable for: General Public
Information about: Astronomy, spectroscopy, quasars, cosmic evolution.
Year of production: 2015
None yet!
Don't see the language you want? Let's work together with the producer to create it. Read more here!